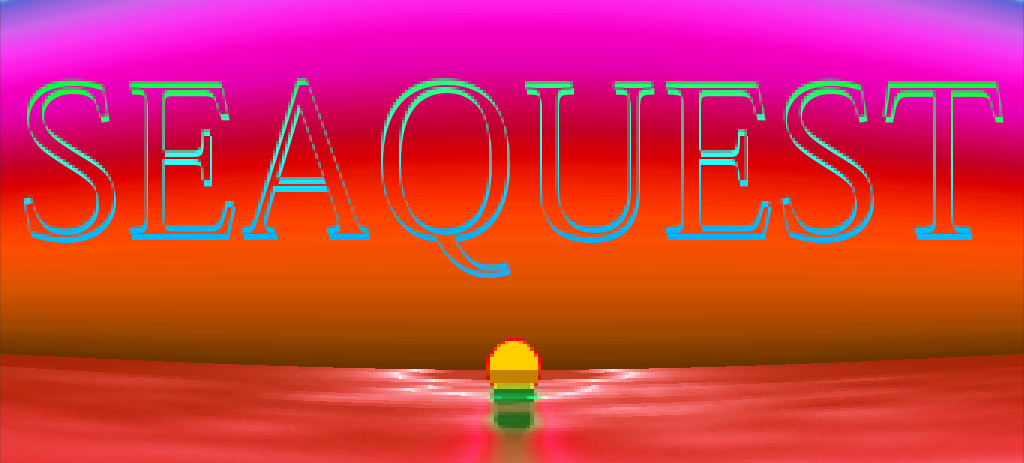 SEAQUEST1992
SEAQUEST海探1992
An underwater adventure game. This game is stylized after N64-era graphics and games such as Vectorman and Ecco the Dolphin. It's purpose is to tell a story about crossing boundaries, self-discovery and change. Mostly though it's just about swimming around and collecting yellow triangles.
Made for #jamforleelah
Big thanks to @killscreen and @CPriestman for the sweet review! Same to @RiqueSampaio from Overloadr, Tom Sykes from PC Gamer and Konstantinos Dimopoulos from RPS. You guys are all awesome : )
28/05/15: Updated the controls to something much better! Also, added a bit of story and save points between each area.
Also, this account is not tied to the jamforleelah donations account. I would like to urge you to go and donate on one of the other games. If you'd like to donate to charity and accidentally donate on this page, drop me an e-mail and I will refund your donation.
With all that said, if you'd like to donate to help me cover my rent and food so I can spend more time making games: MUH PATREON $
Contact:
elli: innawoodland@gmail.com, chmod: @virusys
if you like the music, check out our soundclouds!
http://www.soundcloud.com/eliwoodz

http://www.soundcloud.com/chmod
Download
Click download now to get access to the following files: